business Finance
Leslie Fuqua '14
Analyst
Eli Lilly and company
During her undergraduate experience, Leslie was a recipient of a Center for Leadership (CLD) Fellowship and a Management Fellow. She specialized in economics and minor in history. As part of the Management Fellows program, she completed a semester internship in Washington DC through the Congressional Black Caucus Foundation (CBCF) and the United States Agency for International Development (USAID). In addition, Leslie completed two consecutive summer internships with Eli Lilly and Company. Leslie received her Bachelor of Arts from DePauw University in 2014.
After graduating from DePauw University, she started at Eli Lilly as a Financial Analyst at the Planning, Forecasting and Reporting Center of Excellence. In 2016, Leslie moved to Managed Healthcare Services in the Contract and Agreement Development team. Leslie's current role is on the Contract Administration team where she manages sales reduction payments for patient affordability programs.
In her spare time, she volunteers for the CLD and Eli Lilly Partnership as well as the Boys Scouts of America Business Post.
---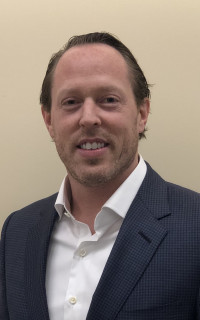 James Whitley '03
Associate Director, US Renal
Baxter International Inc.
James Whitley leads growth innovation and profitability for Baxter's home dialysis business in the United States. It involves managing cross-functional teams toward solutions to complex business problems by identifying strategies that capture unrealized value. Prior to Baxter, he worked across all corporate finance functions in three countries at Novartis after holding advisory and senior investment roles at M3 Capital Partners. In addition to his corporate responsibilities, he leads a group of early stage investors in Chicago.
Mr. Whitley holds an MBA from IESE Business School (Spain) and a BA in Economics from DePauw University (USA).
---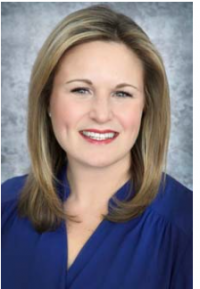 Nicole Lorch '96
Executive Vice President and Chief Operating Officer
First Internet bank
Nicole Lorch was appointed Chief Operating Officer of First Internet Bank in January 2017. In her current role, she works across all of the bank's business units to advance strategic initiatives and support the continued growth and expansion of the bank. Bank. She is directly responsible for the bank's SBA loans; consumer, small business and commercial deposits; marketing; THIS; and HR functions.
Throughout her tenure at First Internet Bank, Ms. Lorch has influenced digital service delivery, product development, customer acquisition and strategic communications. She joined the bank as Marketing Director in 1999, a week before the launch of First Internet Bank. She was Vice President, Marketing and Technology of the Bank from 2003 to 2011 and Senior Vice President, Retail Banking from 2011 to 2017.
Ms. Lorch believes a community is stronger when its residents share their time, talent and treasure. She serves on the advisory boards and committees of the Indianapolis Neighborhood Housing Partnership (INHP), United Way of Central Indiana and the Women's Fund of Central Indiana. Ms. Lorch is also a Trustee of the Malpas Scholarship Trust at DePauw University.
In recognition of her professional accomplishments and contribution to the community, the Indianapolis Business Journal recognized Ms. Lorch as a Woman of Influence in November 2017. IBJ Honors Central Indiana Women for Professional Excellence , their leadership, their vision, their community service and their mentorship.
Ms. Lorch holds a BA from DePauw University and an MBA from the Kelley School of Business at Indiana University. She also graduated in 2015 from the CBA Executive Banking School.
---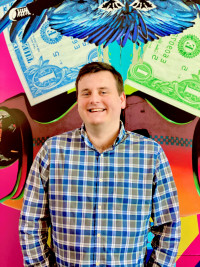 Luke Stone '16
Senior Financial Analyst, Treasury
First Internet bank
Luke Stone is Senior Financial Analyst, Treasury at First Internet Bank of Indiana, where he measures and monitors the Bank's institutional interest rates and liquidity risk. In addition to balance sheet management, Luke also provides analysis on the Bank's $ 600 million fixed income portfolio and $ 700 million derivatives portfolio.
Luke received a BA in Economics from DePauw University as part of the Management Fellows program. While at DePauw, Luke was an active member of the Phi Delta Theta fraternity, holding various positions within the fraternity. Additionally, Luke has successfully completed levels one and two of the Chartered Financial Analyst (CFA) program and is a candidate for the level three exam.