X
Sign up for free to receive the latest news straight to your inbox
Register now
Rachael Brook has joined Schofield Sweeney's private management and estate team in Huddersfield as a partner.
She will bring more than 17 years of experience in helping individuals protect their families, their reputations and their heritage.
His expertise includes charitable giving and philanthropy, working in conjunction with other professional advisors to advise clients on tax-advantaged life and estate strategies.
She has extensive experience advising high net worth individuals in the preparation of wills, trusts and powers of attorney, and in supporting farm families and equestrian business owners through diversification and generational planning.
Brook said, "I am delighted to join the private wealth management team and further develop the farming practice.
"Schofield Sweeney has an excellent low-key reputation and a loyal following, which is a testament to individuals in all areas of the business and the exceptional levels of service they provide.
"Estate planning is essential and more prevalent after COVID-19 and the proposed inheritance tax reforms.
"I look forward to working with my colleagues to help individuals plan effectively to protect their inheritance. "
Brook is regularly appointed as a professional lawyer, executor and trustee, and handles all aspects of probate, estate administration and trusts, often with cross-border issues.
Ashley Iredale, Partner at Schofield Sweeney, said: "We are delighted to welcome Rachael to our established team. As an experienced advisor, she will add to our wealth of talent in our three offices, providing a wealth of knowledge to our clients and contacts.
The team was also recently joined by Amanda Saul, a paralegal in Bradford.
Saul has considerable experience in the field of protective courts and regularly assists in the administration of complex estates. She will provide valuable support to the team as it grows.
The cabinet was also strengthened by several other appointments. These include: Sabine Rodwell, lawyer, who joined the employment team, Jon Exall, lawyer, who joined the litigation team, Sadia Ali, lawyer, who joined the team of the commercial real estate and Liz Coe, a lawyer, who joined the residential transfer team.
:::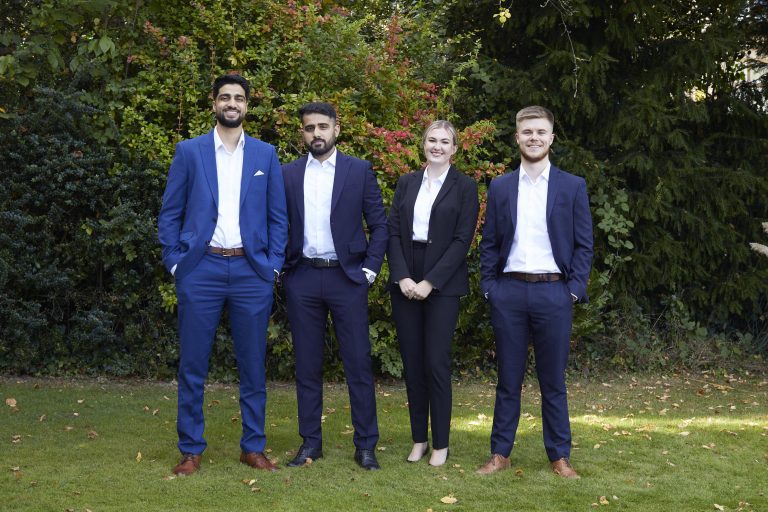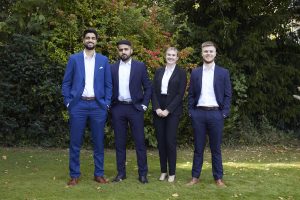 BHP Corporate Finance has strengthened its team with the addition of three new full-time hires in its Leeds and Sheffield offices.
The team welcomed Luke Harrower, who has just qualified as an ACA with one of the top four companies, Zaryab Hussain, a graduate who will be preparing for his ACA exams, as well as Charlotte Chaplin who has joined the University of Leeds. .
In addition, Jovindra Hussnain took advantage of a summer internship with the team.
BHP Corporate Finance offers a range of advisory and transaction support services for companies, management teams, investors and lenders. The new hires bring the total number of employees working in BHP's corporate finance team to 20.
The three new entrants join at the executive or analyst level, continuing the team's investment in future corporate finance stars.
Kevin Davies, Partner at BHP Corporate Finance, said: "With a healthy transaction pipeline, we feel very positive coming out of the last 18 months of the pandemic.
"As we continue to focus our energies on the future of the team, we believe that the introduction of these new starters at this level is a great investment for the future.
"We look forward to helping each of them evolve into their new roles. "
:::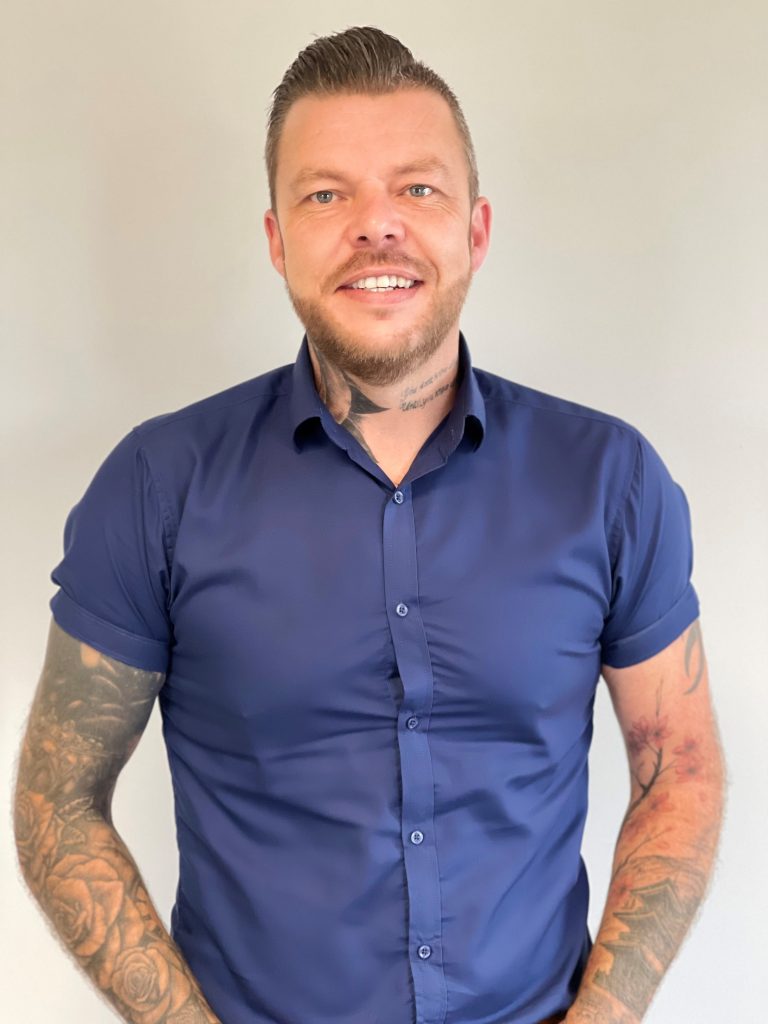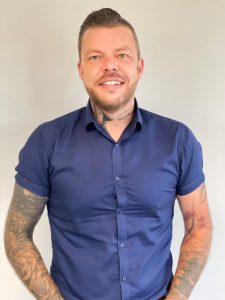 Multitask Personnel, a specialist recruitment consultancy based in Rotherham, has strengthened its construction office with the appointment of Mark Taylor as a new recruitment partner.
Taylor, who has a number of years of experience in the construction and building maintenance industry, brings an additional 'client-side' skill set to the team as it continues to grow in the industry. in the midst of renewed activity throughout the sector.
Working on permanent positions in construction, he will be responsible for the growth of the candidate database.
He said: "I am delighted to join Multitask Personnel and develop a career in recruiting.
"My experience of working in the construction sector gives me additional knowledge of how companies in the sector work, which will not only help employers because I know how they work, but also candidates because I will be able to identify key personality traits and skills required to work in the industry.
"My goal over the next six to 12 months is to become a versatile recruiting consultant by using my contacts and understanding of the industry, while learning from experienced recruiters at Multitask, to reward the confidence that Claire and the team have placed. in me. I savor the opportunity.
Claire Lee, Managing Director, said: "Mark is joining the construction office at a key time as the industry begins to grow rapidly again.
"We must always stay one step ahead in recruiting to ensure we can meet demand and exceed our clients' expectations, and with the forecast for increased growth in the sector, we have identified the need to strengthen our team.
"Mark brings new skills to the team because he has worked on the client side. So while the team at large will be able to teach him about recruiting, he can also advise our more experienced recruiters on some of the key industry traits. .
"We look forward to developing our combined knowledge for the benefit of both employers and job seekers and extend a very warm welcome to Mark to the team. "
:::
Wakefield-based card factory appointed Robert McWilliam as an independent non-executive director with effect from November 1, 2021.
He will be appointed member of each of the companies's Audit and Risk Committee, Nomination Committee and Remuneration Committee upon appointment.
And he will assume the role of president of the company's Audit and Risk Committee as of November 30, 2021, succeeding David Stead who has announced his intention to step down from the management of the firm plank.
Mcwilliam was CFO of Asda from 2018 to 2021; and between 1997 and 2012, held a number of senior positions within the Asda Group, including Director of Commercial Finance and Strategy and Director of Business Change.
Between his two periods with Asda, he served as Vice President, UK, CFO and then Vice President of Consumables at Amazon UK.
He is currently a non-executive director and trustee of Jisc, and a non-executive director of Venture Simulations Limited.
He was an independent director of YPO (from 2017 to September 2021) and was previously a non-executive director of Ten Entertainment Group plc where he was also chairman of the risk and audit committee.
Paul Moody, President of Card Factory, said: "First of all, I would like to express my thanks and personal appreciation to David Stead, who has rendered unwavering service and, always, insightful and valuable advice to the Board of Directors, the management team and the whole of the Card Factory company, since joining the board just prior to the company's IPO in 2014.
"All his colleagues sincerely thank him for his contribution to the company and wish him continued success in his non-executive career.
"We are delighted to welcome Rob to Card Factory. Rob brings extensive retail and digital business experience aligned with Card Factory's strategic priorities, which have recently been shared with.
"Rob will bring deep and broad knowledge and business insight that will add capacity and capabilities to the board.
"Besides, Rob'financial expertise ensures he has the relevant references to be appointed chairman of the audit and risk committee, to succeed David in this crucial role. "
:::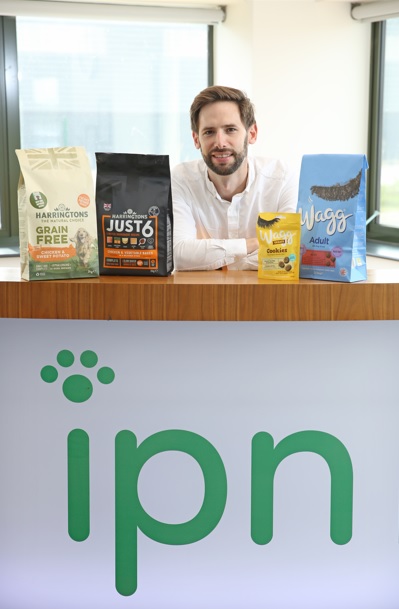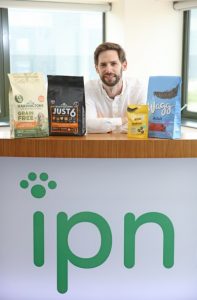 Pet food maker Inspired Pet Nutrition – home of the Harringtons and Wagg brands – has appointed Will Bushell to the newly created position of Chief Marketing Officer – Dog.
Bushell will strive to continue to disrupt the category and establish Harrington as the undisputed leader in the wet and dry food category.
After a brilliant 11-year career, he joined L'Oréal – the world's largest cosmetics company – where he held various senior marketing positions, culminating as UKI Marketing Director of Kiehl's, in the luxury goods division. of the group, which has a turnover of around £ 46million.
It has managed to lead the brand through COVID-19 lockdowns by launching a range of digital services that have seen it significantly outperform the market and also achieve triple-digit e-commerce growth.
Chris Wragg, Marketing Director at IPN, said: "Will shares our agile, disruptive and fast-growing mindset and has a proven track record in driving innovative product launches, accelerating the growth of established brands and the implementation of innovative means of communication with consumers via digital media.
"Their sustainability experience will be a great asset as IPN strives to become the UK's most trusted and sustainable home of pet food brands, having recently become the first major manufacturer feed to be carbon negative.